This book is for teachers, parents, caregivers or anyone who cares about young children.
The cards for little hands are perfect for empathy sessions as shown here.
About the manual "Heart To Heart"
"This little book is an extremely rare combination of a clear, simple, and grounded curriculum to support children in learning how to sustain their humanity and open hearts in a world that's constantly telling them otherwise, and a way for teachers to fully live, with the children, what the world could look like when we include everyone's needs in a proactive way. Full of stories, tools, and inspiration, and drawing on years of research, it's complete within itself, accessible, and profound. Any teacher who wants to counter the climate of dehumanization could benefit immensely from applying the lessons that Gina so deftly shares with all."

Miki Kashtan, Co-Founder, Bay Area Nonviolent Communication
Let's stay in touch
---
Buy the book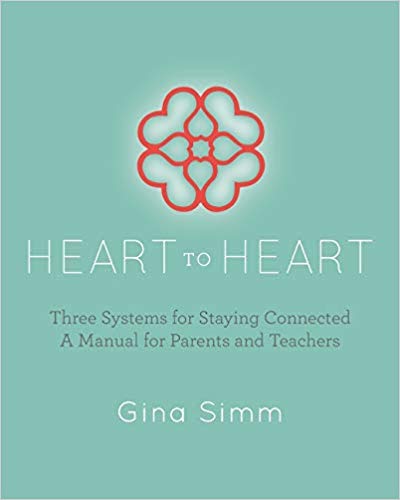 If you're in the US, you can buy the book from Gina directly.
Contact Gina and let me know your address.
Compare prices, they fluctuate!
---
Empathy Cards For Little Hands
These empathy cards for little hands are pre-made! No fuss! They are the size of a small business card (2.5 inches x 1.75 inches) , perfect for little hands.
These cards are currently only available through Gina directly. Contact createdbyginasimm19@gmail.com to order.