No upcoming events right now – check back soon!
Past events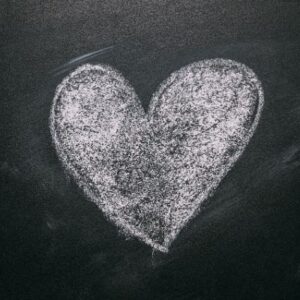 August 13, 2020 1-3 p.m. EST
Tending to the Heart Behind the Mask: Support for Teachers During COVID-19
free event
When COVID-19 and shelter-in-place mandates first appeared, teachers like you rose to the challenge, finding creative ways to support, educate and comfort your students from a distance. (Thank you!) But you may have experienced stress and trauma, too, worrying about the safety and well-being of your students as well as your own families and communities. As you prepare to return to the classroom and your students this fall, you may have been provided masks, hand-sanitizer, and cleaning supplies. But how will you tend to your heart?
This online workshop offers an opportunity to network with other teachers, develop self-care practices, and prepare for the challenges and rewards of returning to teaching during this challenging time. Implementing practices of self-care, empathy, trauma-informed teaching and authentically connecting with our selves and others are imperative to our ability to navigate and function during the COVID-19 pandemic.
Six breakout sessions by experts in their fields are offered during this online workshop—descriptions are below. Before, during and after the breakout sessions, there will be ample opportunity for discussion and interaction with teachers and session facilitators.
MODALITY
Zoom (Link will be made available to participants before the program starts.)
PROGRAM DATES & TIMES
August 13, 2020 1-3 p.m. EST
PROGRAM FEE
This program is free for all participants.
WHO SHOULD ENROLL
Teachers and educators
School administrators
Ed techs
School counselors
Childcare providers
PROGRAM BENEFITS
Learn how to implement self-care strategies and prevent burnout
Increase your trauma-informed teaching skills
Build community and support systems by connecting with other teachers
CONTINUING EDUCATION CREDITS
2 contact hours/0.2 CEUs
PANELISTS/FACILITATORS
Leah Boyd – Clarity Services
Sherry Brown – UMaine College of Education
Alison Mitchell – UMaine School of Social Work
Brittney Raye – Director of TREE at Rural Vitality Lab
Gina Simms – Author, consultant, and retired teacher
Peggy Smith – Co-founder of the Maine Nonviolent Communication Network
---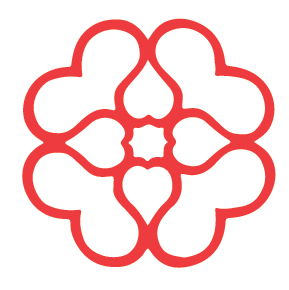 August 24, 25, 26,
9-11:30 a.m. EST
Teaching From The Heart
online, $125
Have you ever felt like you were more of a problem-solver than a teacher? Your best-made lesson plans are delayed by listening to your students argue about a problem that occurred at recess. You deal with this stress by addressing the class in a way that you regret. You know you're a great teacher but you're overwhelmed.
If this sounds familiar, Teaching from the Heart is the course for you. Using a curriculum based on nonviolent communication principles, this program will provide you with tangible ways to manage your classroom and reach your full potential as an educator. Our doubts as caregivers and teachers are inevitable. If we have a system to refer to when these doubts creep in, we can relax.
Learn how to manage your classroom/learning environment with a practical, simple curriculum based on nonviolent communication expert Gina Simm's book Heart to Heart: Three Systems for Staying Connected (A Manual for Parents and Teachers). Through participating in this course, you'll learn how to use practical systems to maintain the heart-to-heart connections that support children's ability to self-regulate and improve their emotional intelligence.
NOTE: Due to physical/social distancing, this interactive program is being offered online via Zoom.
Participants are encouraged (though not required) to purchase instructor Gina Simm's book, Heart to Heart: Three Systems for Staying Connected (A Manual for Parents and Teachers).*
PROGRAM BENEFITS
Learn how to manage conflict in your classroom
Build an understanding of nonviolent communication methods
Understand the power of children's books to support social-emotional learning (SEL)
Recognize the difference between empathy and problem solving
Transform your learning environment!
TOPICS COVERED
This course provides a full social-emotional curriculum based on Nonviolent Communication principles. Systems and tools like the Wheel of Choice and Problem-Solving Meetings will help you transform your learning environment.
WHO SHOULD ENROLL
This course is designed to benefit teachers, educators and anyone who cares about children (preschoolers through third grade), especially:
Afterschool program staff
Caregivers
Childcare providers
Educators
Grandparents
Guidance counselors
Homeschool teachers and organizations
Montessori teachers
Parents and guardians
Summer camp counselors
Teachers (including those in training)